Welcome to Rise New York
Home of FinTech™
Rise, created by Barclays, is a global community of the world's top innovators working together to create the future of financial services.
Get unparalleled access to mentorship, insights, guidance and world-class facilities to accelerate your business right in the heart of the Flatiron District at Rise New York.
Rise operates FinTech hubs around the world, where cutting-edge startups and scale-ups can connect, create and scale their businesses, backed by our Barclays global network of industry experts, mentors, investors and partners.
Workspaces at Rise New York
If you're looking for a workspace in New York, there's nowhere better than Rise New York.
Premium seating                 Soundproof office
Whiteboard walls                Office storage
Double paned glass            Access to all facilities   
Premium seating                 
Space for branding               
Access to all facilities   
And there's plenty more facilities available for you;
 Accelerator space
 Auditorium
 Cafe
 Disabled access
 Kitchen
 Lockers
 Meeting rooms
 Member benefits
 Onsite team
 Phone booths
 Podcast room
 Printing
Programmes at Rise New York
Supporting innovation and growth by bringing you and acknowledged experts together.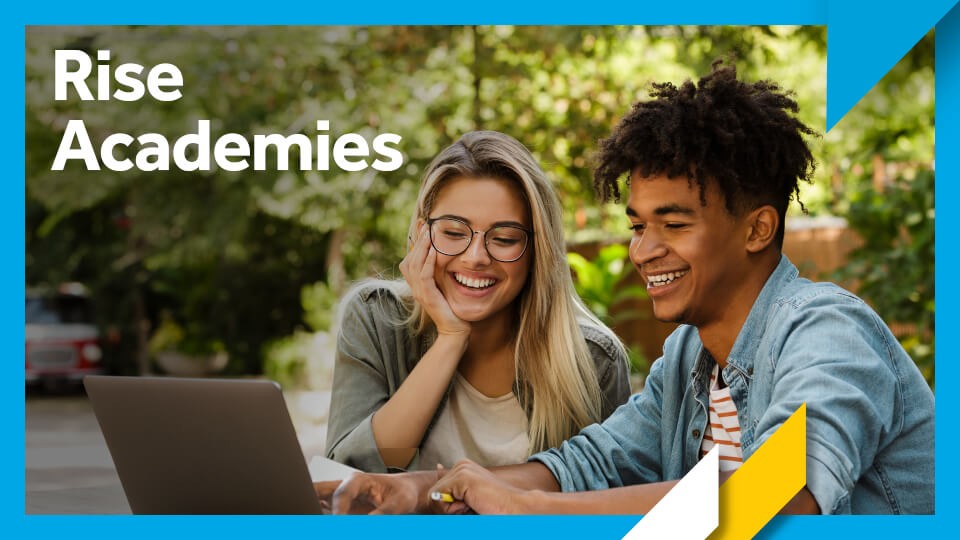 We help you transform ideas, scale businesses and form life-long networks. Our digital programmes meet you wherever you are on your entrepreneurial journey, providing you with the skills and resources you need.
FinTech Friday is our free monthly mentoring programme for FinTech startups, where experts share their know-how on various topics in virtual one-on-one meetings. Our guest mentors include individuals from around the FinTech community and have expertise in marketing, legal, business development and other fields to accelerate your startup's growth.
Where to find Rise New York
Rise New York is located in the Flatiron District, right at the heart of New York's Silicon Alley.
43 West 23rd Street, 2nd - 6th Floor, NEW YORK, NY 10010
Telephone: +1 (212) 524 8302
Subscribe to our weekly newsletter for all the latest FinTech news