FIVE YEARS OF RISE
We've celebrated #5YearsofRise
If you missed our event on Wednesday, with guests including Ashok Vaswani, CEO of Barclays Consumer Banking and Payments, you can watch it again - just follow the link below. 
FEMALE FOUNDERS
Supporting women to succeed at Barclays and beyond
Mariquit Corcoran, Managing Director of Barclays Ventures US, explains how Barclays is supporting its female staff and also helping female founders gain better access to funding, including initiatives such as the Female Innovators Lab in New York.
Opens on the Eagle Labs website
VIRTUAL EVENTS
Virtual events from our sites around the world
Rise virtual events are happening in all our sites globally, and are designed for founders, entrepreneurs and established startups.
And there's more fantastic content from our colleagues in Eagle Labs.
Rise creates the ultimate conditions for innovation and growth in financial services
Our mission is to connect technology, talent and trends from across the Rise ecosystem to accelerate innovation and growth in the financial services industry.
We do this by operating FinTech workspaces around the world, with a virtual community, where cutting-edge startups and scale-ups can connect, create and scale their businesses, backed by Barclays' global network of industry experts, mentors, investors and partners.
Stay up to date with the latest trends and topics in FinTech from industry experts, founders, entrepreneurs and investors, who bring their unique take on the industry and its future.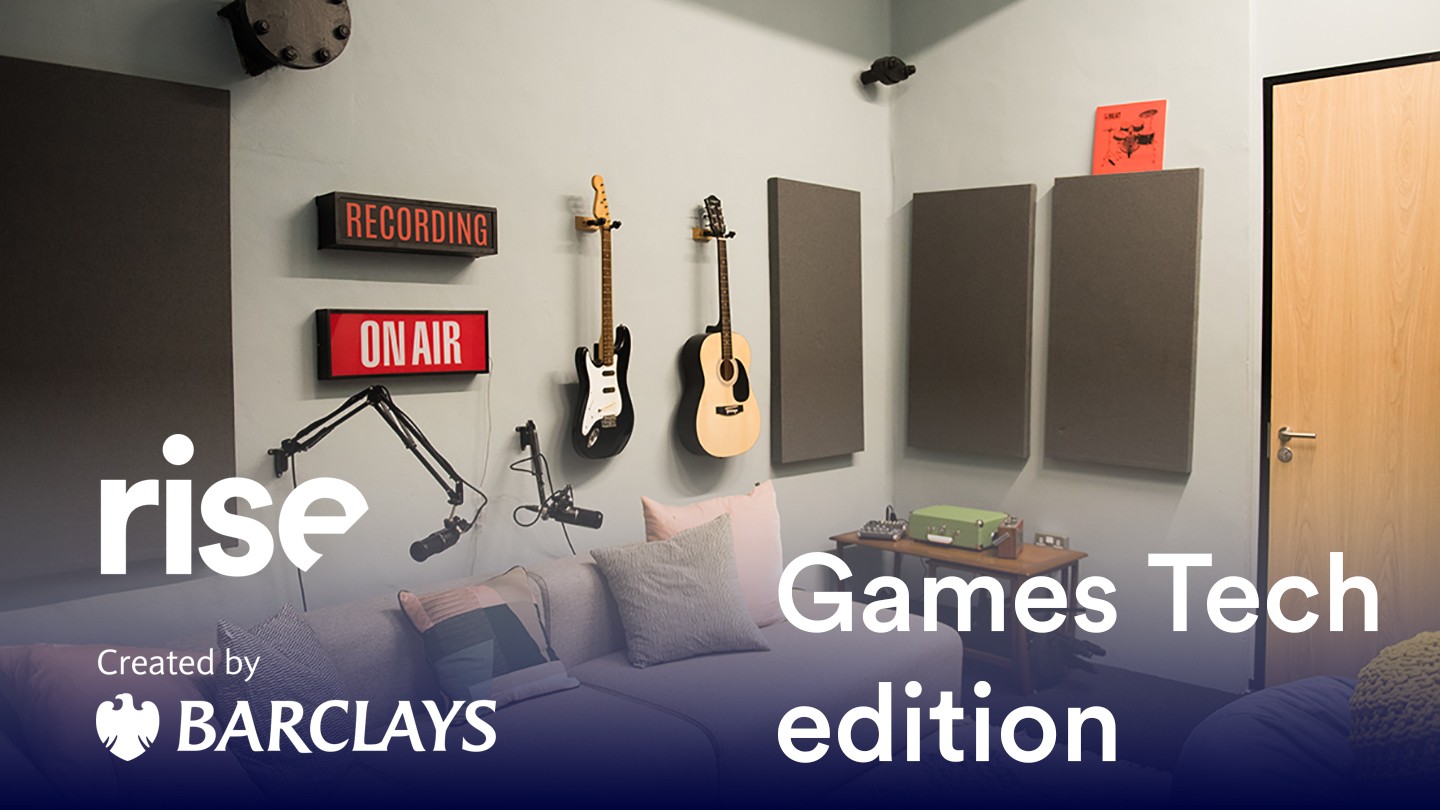 Leon Cliff, from UK industry body UKIE, talks GamesTech with David Gowans
In this special episode dedicated to GamesTech, Leon Cliff, from UK gaming body UKIE, chats with David Gowans, Head of Creative Tech in Barclays Games. Topics include the size of the UK gaming industry, and how it's been a force for good during the pandemic.
Rise FinTech Insights report, May 2020 edition
Welcome to the May 2020 edition of the newly renamed Rise FinTech Insights, our regular take on the latest trends, topics, successes and happenings in the world of FinTech. Download now to find out why we've focused this edition on Open Banking.